Driving Biological Understanding of Data By Coupling Adverse Outcome Pathway Networks, R and Cytoscape

Visualize AOP Networks.
It'll blow your mind.
With AOPXplorer, you can visualize AOPs from the AOP Ontology. The AOP Ontology is a community resource updated with AOPs from the AOP-Wiki as well as disease pathways.
---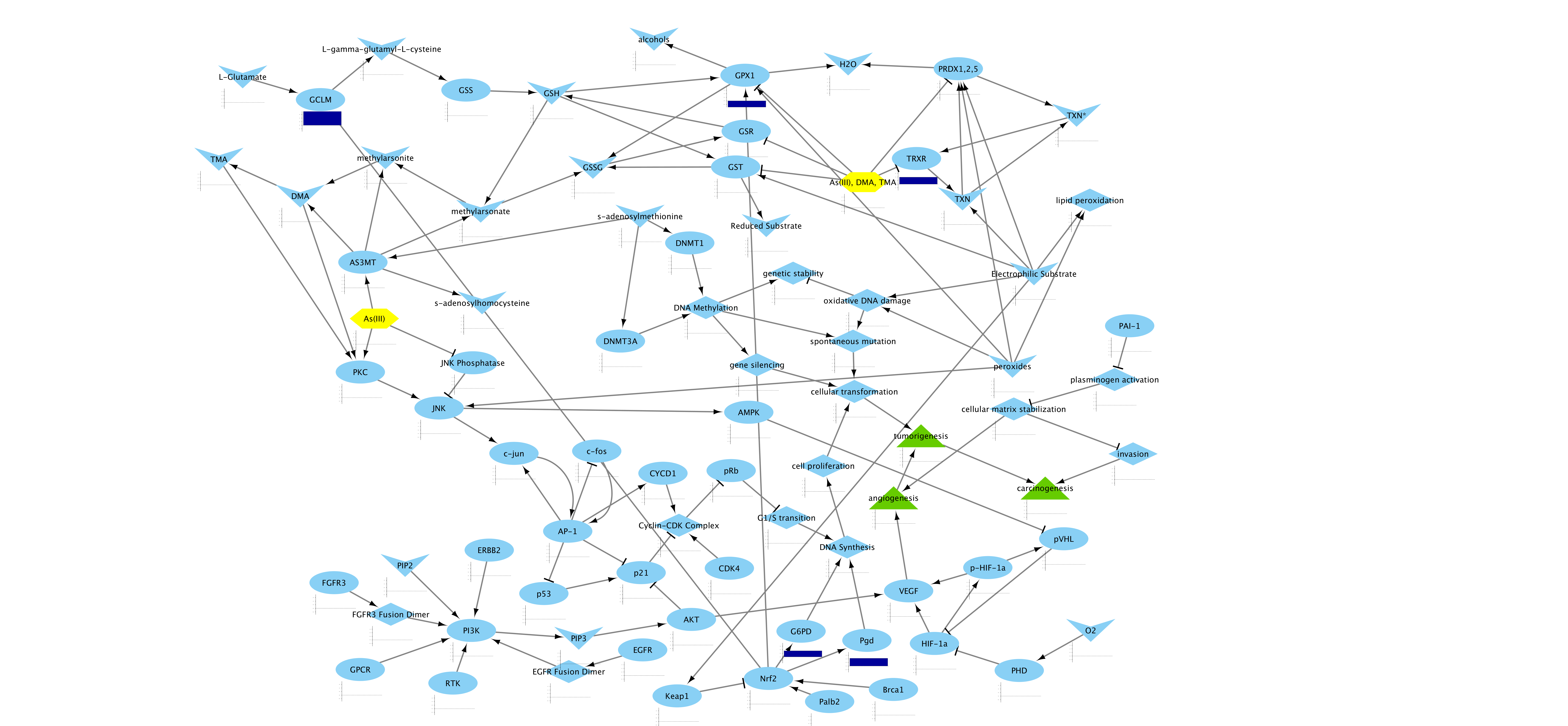 See your data on an AOP network.
See for yourself what's going on.
AOPXplorer combines the analysis power of R with the visualization power of Cytoscape. You can perform all of your data analyses using your favorite R workflows and packages. AOPXplorer allows you to send these analyses and AOPNs to Cytoscape for visualization.
---
Why learn new stuff?
AOPXplorer is built on R and Cytoscape -- software you already know and trust.
R, RStudio, CRAN, Bioconductor, Cytoscape and its apps -- these are all available to you when you use AOPXplorer. We know you don't want to learn a new user interface. We understand that it takes time to install software. That's why we minimized this as much as possible.
---
Installation
AOPXplorer requires some software, much of which you may already have.
---
Next Steps
You've installed AOPXplorer, now what?
---
The AOPXplorer will be ready for release soon. It is in the final streth of development, testing, and documentation. We expect a release around September 2016 (probably sooner).
Email Lyle Burgoon to get notifications about AOPXplorer's launch.